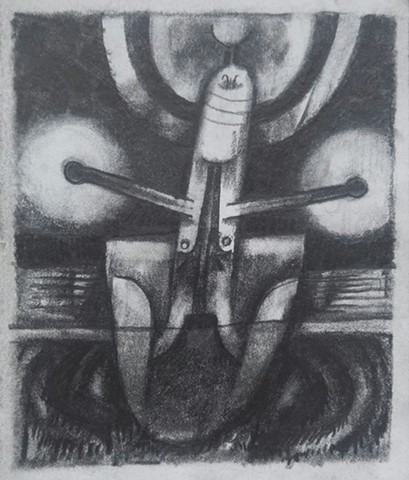 John Shlichta is a transplant to Portland, via Seattle, and New York City. He grew up in the Los Angeles harbor town of San Pedro, California, where the influence of his large and wacked family, allowed him to cultivate a love of all things abstract, overlooked, abandoned and forgotten.
He looks to nature in its infinite structures, systems, and processes to find metaphores to describe the many facets of the human condition....
He dreams of living, someday in the near future, in Paris for a year, and exploring all the pieces in it's geographic pie. It is where his parents met.
Currently he is working, as usual, on several series at once: not least of which is a cycle of paper and graphite drawings exploring mans search for knowledge, as well as expanding into more 3-dimensional paper sculptures....



Stay tuned!